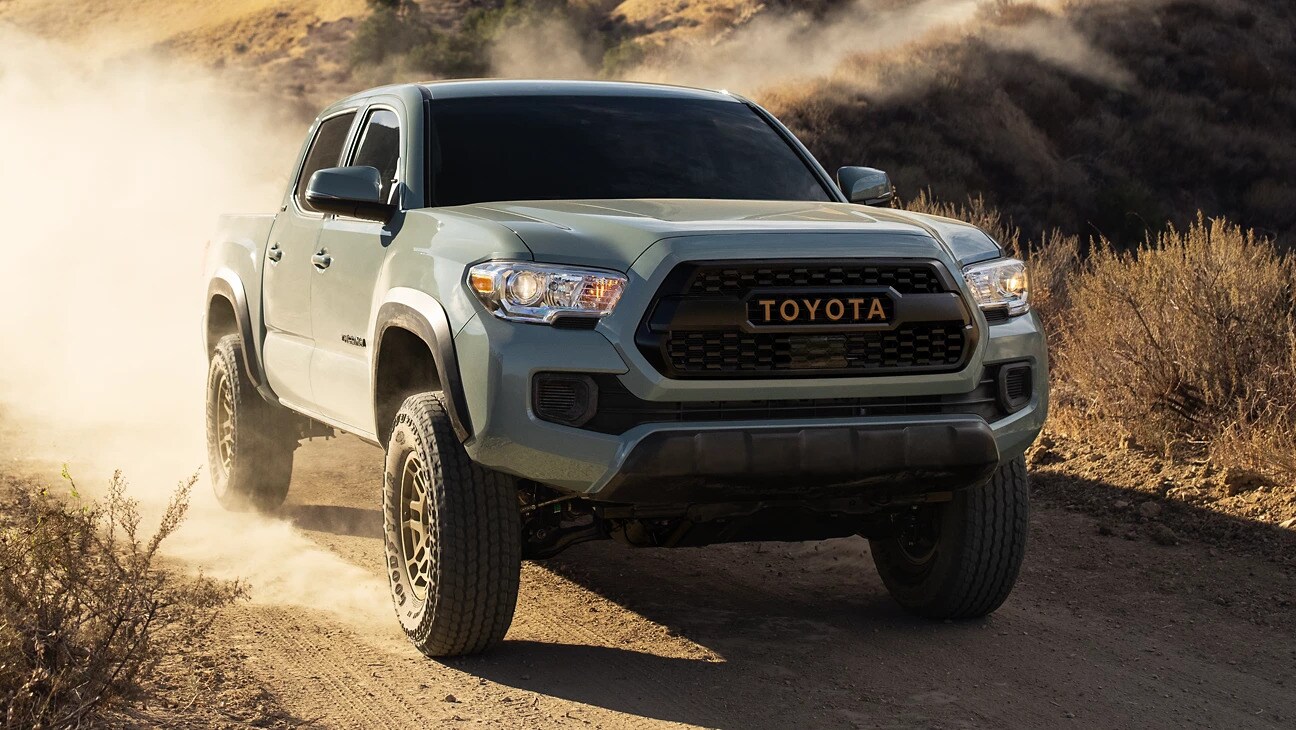 Toyota Tacoma For Sale in Buford, GA
If you're a serious off-road enthusiast near Buford, then today is your lucky day as the 2022 Toyota Tacoma is the truck for you! Toyota's Tacoma trucks are the famous off-road trucks that have real world sensibility. Aimed at the those who love to challenge their truck's performance and off-road capabilities on the weekends, while still having the comfort for a daily commute, the new Tacoma comes with an array of new features that is sure to put a smile on your face. The 2022 Toyota Tacoma maintains its rugged look with a few additional details to set it apart from the crowd in Buford.
Proven Toyota Tacoma Heritage Near Buford
Just because the new Tacoma is extremely capable off-road machine for the Buford area, doesn't mean you should have to sacrifice comfort. Available with black 4-way adjustable leather-trimmed seats and all-weather floor mats create a comfortable environment that still reminds you of the available performance. Available Blind Spot Monitor (BSM), Rear Cross-Traffic Alert (RCTA), and rear parking assist sonar all help guide you in those tricky situations. All new Tacoma models, also feature a GoPro® mount on the windshield to capture every adventure you take on near Buford.